International road freight transport
VCHD Cargo is a specialist in the field of international export and import road transport. We provide transportation based on individual orders, i.e. a single shipment and contracted transportation systems, as regular lines. Our fleet of vehicles allows us to realize FTL (full truck loads) and LTL (partial loads). Thanks to balanced customer portfolio and a pan-European know-how, we can transport small volumes of pallets in a very good time. Germany and France are the strongest destinations for VCHD Cargo, but we regularly supply customers' goods to a number of other European destinations in Central Europe, the Iberian Peninsula, the Benelux, the UK and the Balkans.
A key part of VCHD Cargo's business is the transport of swap bodies that offer higher loading capacity. In addition, they can also be used as a temporary storage unit, for example for construction supplies, etc. Goods for special regular lines such as terminal-terminal or supplier-customer can be loaded into interchangeable bodies in advance, allowing greater use of customers' loading ramps . The company is equipped to transport various types of swap bodies, in particular types C782 or C745.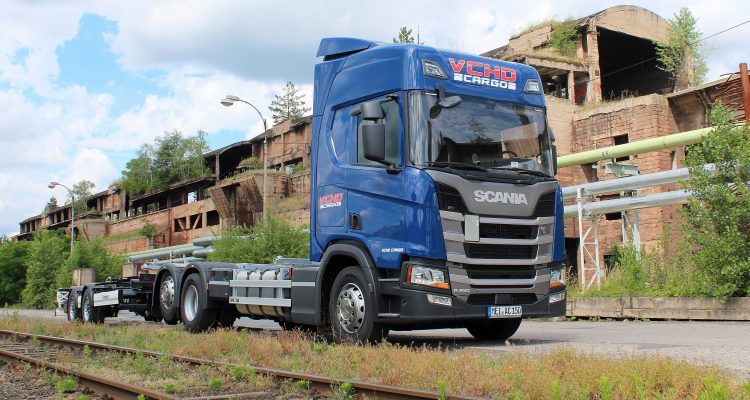 VCHD Cargo is an experienced carrier and carries out approximately 2,900 shipments every month. Most long-haul transports are occupied not by only one but by two drivers, which makes it possible to guarantee the delivery of goods within 24/48 hours to almost all destinations in Europe – using network of corporate apartments at strategic points in Europe, where drivers take turns and the vehicle can continue smoothly to very distant destinations.
A great advantage is also the dispatching, which is available to customers on working days throughout the 24 hours. All VCHD Cargo dispatchers speak English, in addition to English, it is also possible to communicate with the dispatching center in German, French and Italian. All shipments are carried out according to the international CMR Convention and the company also carries shipments subjected to ADR agreement. VCHD Cargo is also an approved carrier for inspected air shipments.
Map with daily stops of regular VCHD Cargo lines
Portfolio of services
VCHD Cargo services include international road haulage, international truck road transport, export and import international haulage, but we also offer system road transport, FTL haulage, LTL haulage, food transportation, groupage transportation, pallet shipments, swap body transportation, transport service, international transport of pallet shipments also domestic road haulage, transport of dangerous goods, ADR transport. VCHD Cargo also offers regular transport or regular line haulage.