Transport of chilled & frozen goods
VCHD Cargo a.s. ensures transports in controlled temperature regime. These are mainly chilled, frozen and other goods that are sensitive to temperatures below freezing. This includes, for example, the transport of meat, dairy products, fruit, vegetables and ADR goods.
All semitrailers are equipped with a cooling/heating aggregate with a thermometer, the values of which can be monitored on-line and a contact thermometer is also available in the vehicles. In the fleet are mainly two-floor frigo vehicles that are able to carry up to 66 europallets. The current position of the cargo is always available thanks to GPS.
VCHD Cargo drivers are trained in all necessary specifics of transport including proper approach to goods. Dispatchers also receive regular training and communicate with customers in English, German, French and Italian.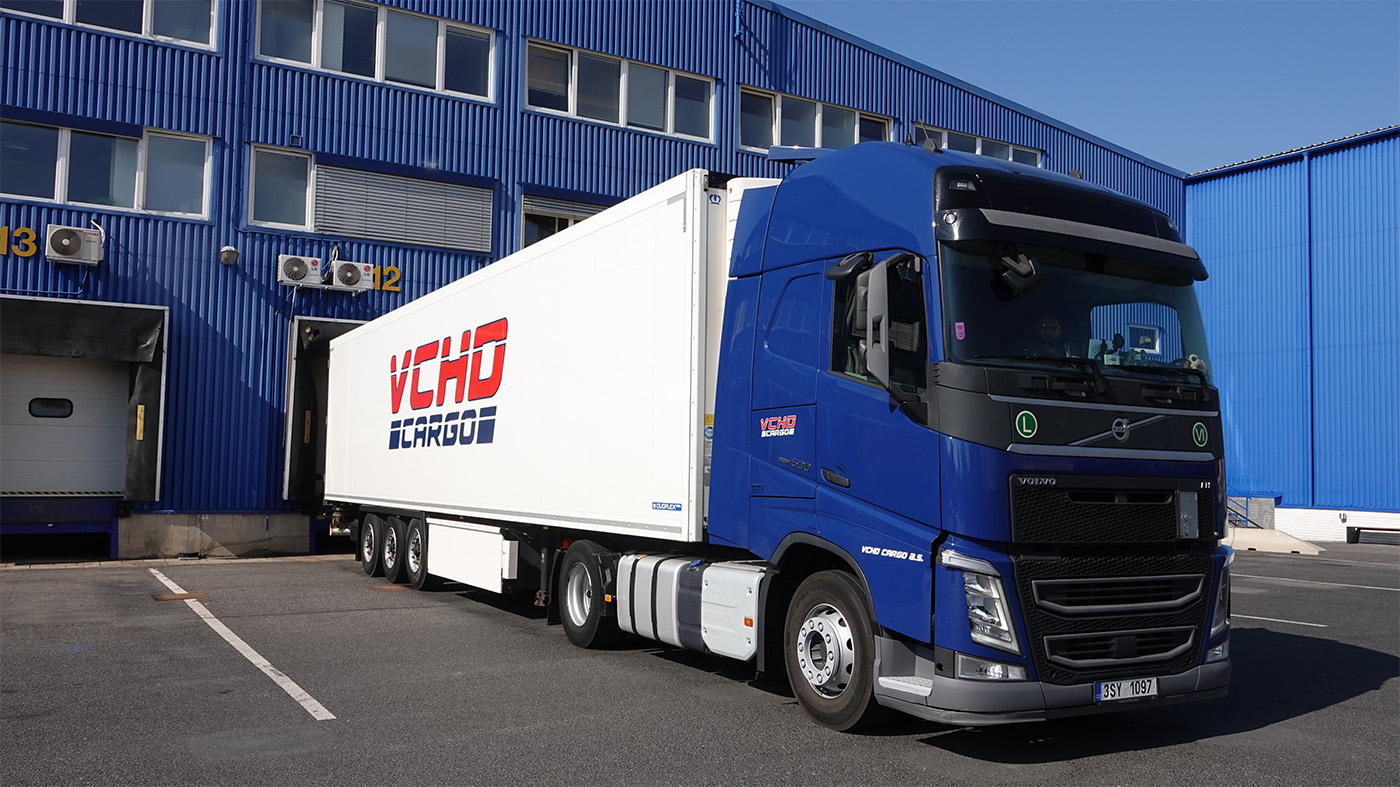 Portfolio of services
VCHD Cargo services include international road haulage, international truck road transport, export and import international haulage, but we also offer system road transport, FTL haulage, LTL haulage, food transportation, groupage transportation, pallet shipments, swapbody transportation, transport service, international transport of pallet shipments also domestic road haulage, transport of dangerous goods, ADR transport. VCHD Cargo also offers regular transport or regular line haulage.